The CopperGarden® Alquitara
The Alquitara for essential oils and hydrosols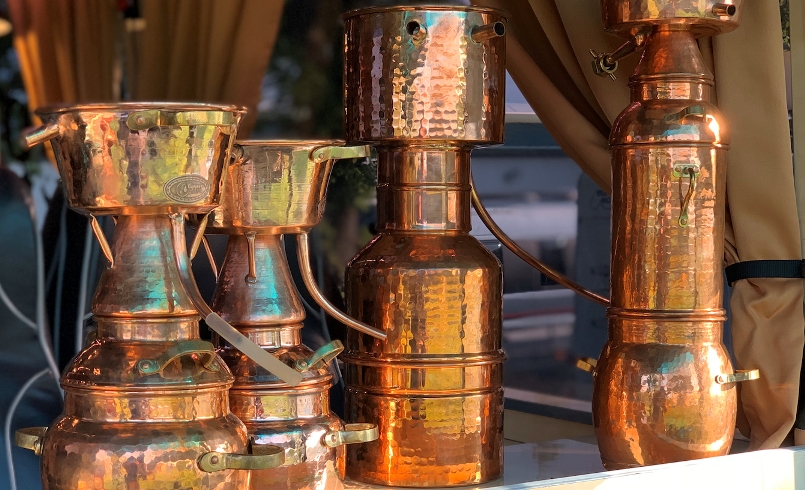 The Alquitara
The Queen of Scents. Space-saving design: ideal for your kitchen, garden and on the road.
The Alquitara
700 years of tradition for best results. Best results from tradition.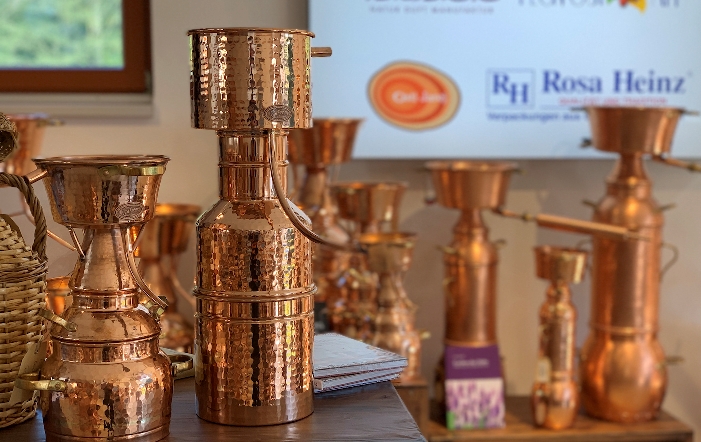 The Alquitara
Uncomplicated, compact, good price. Condenser located on top: It doesn't always have to be located on the side!
Uncomplicated, affordable and space-saving. Alquitaras are perfect for the production of hydrosols and simply alcohol distillations. 2 litres for optimal hobby use and good results!
Recommendation: Compact still for your home and during travels. Perfect for hydrosols.
Find our Alquitaras below:
Compact: Alquitara Stills