For univeral use: Table-top Stills
Compact, hobby-sized, uncomplicated and versatile use.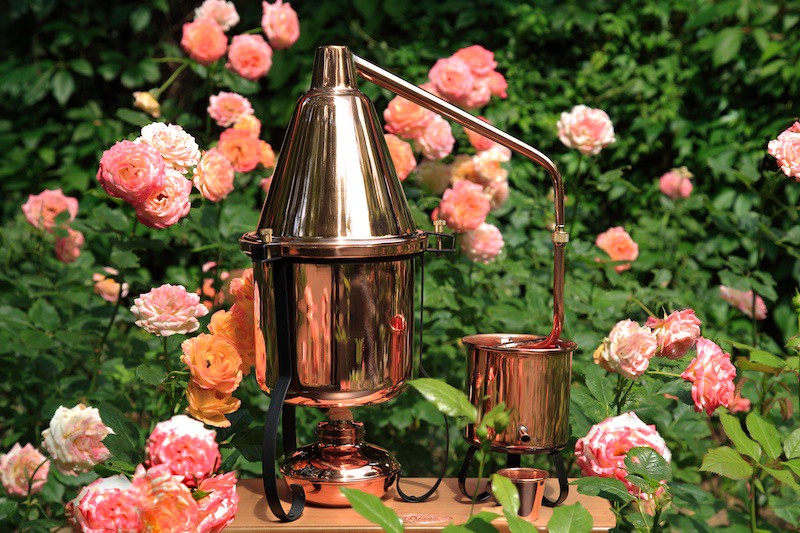 The Italia
A true gem, with aroma sieve. For example, the Italia table-top still with aroma sieve."
The table-top and hobby stills displayed here are uncomplicated and versatile. Perfect stills for the kitchen, garden and/or your balcony. Those with sieves are even suitable for the production of essential oils and hydrosols - or Gin.
Ideal for beginners for distilling water, essential oils or alcohol.
Find our hobby and table-top stills here:
Fun: Hobby Stills