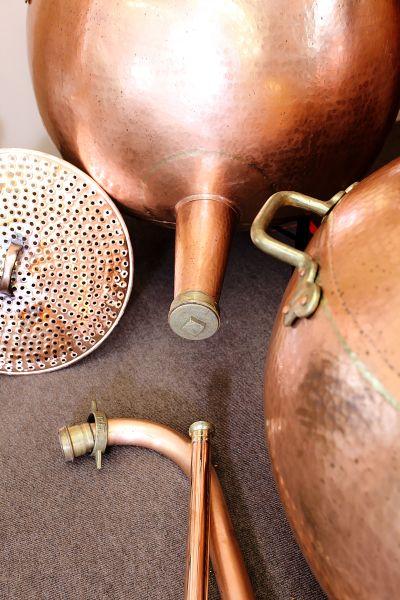 Supplies for distilling
Distilling supplies:
In this Destillatio section you can see assorted optional accessories and extras for your still equipment and for the distillation of schnapps.
If you want something specific for your still, we would be happy to assist you. We would particularly like to recommend the water bath and mash sieve as protection against your mash burning.
Important information:
Distillation is strictly regulated or even forbidden in some countries. Please inform yourself and pay attention to the regulations in your country. We can ship worldwide, but we cannot check if you are allowed to own a still. Shipping within the EU is completely unrestricted. For shipping to countries outside the EU, we have to affix the invoice and shipping list to the outside of the package. Up to now, we have never had problems with the importation of our stills into other countries.
Find a selection below:
Supplies for distilling