Glass stills
Hobby glass stills for demonstrating distillations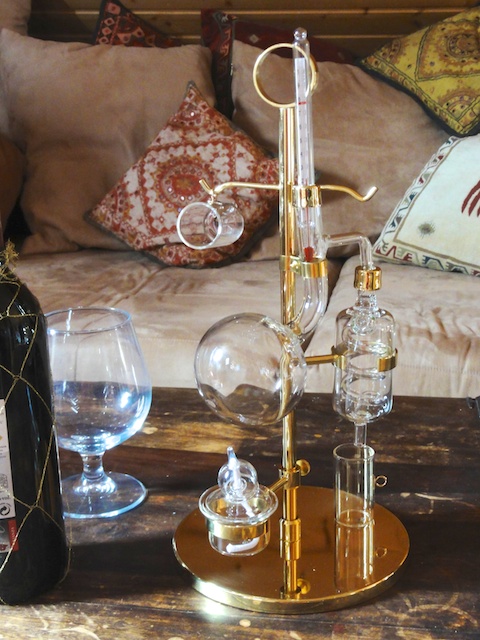 You can watch the individual distillation processes by using our unique and beautiful glass stills manufactured in Germany. Ideal für researchers and alchemists. The "Fortuna" and "Pelikan" stills were specially individually produced for us in a German glass blowing workshop and optimized for proper distillation. A bit of German quality in premium laboratory glass.

The table stills which also come from Germany are also very suitable for proper distilling. Especially when you are with friends and would like to transform a glass of wine into your own brandy, the fun in distilling is guaranteed. That is why we spontaneously christened the smaller model the "Fun still".
Important information:
Distillation is strictly regulated or even forbidden in some countries. Please inform yourself and pay attention to the regulations in your country. We can ship worldwide, but we cannot check if you are allowed to own a still. Shipping within the EU is completely unrestricted. For shipping to countries outside the EU, we have to affix the invoice and shipping list to the outside of the package. Up to now, we have never had problems with the importation of our stills into other countries.
Hobby glass stills for distillation: