Cooking & Kitchen with Destillatio
Copper Pots, saucepans and much more...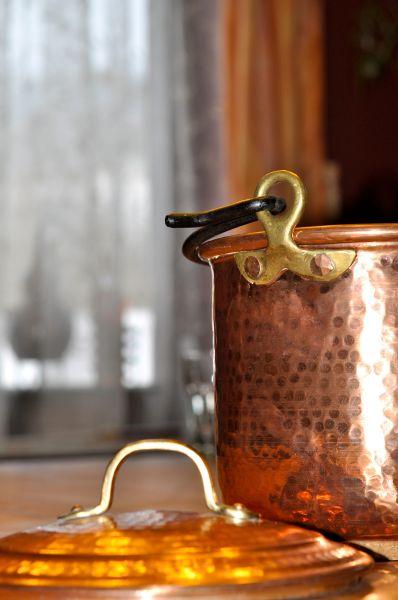 In this category you can find traditional "CopperGarden®" copper pots and copper caldrons, as well as other items for your kitchen. If you would like to have a sturdy hand-forged copper pot, like those from Grandma´s days, you are sure to find one here.
Since we use the large paella gas burners for our stills, we have repeatedly received inquiries about paella pans. Because of this, we also offfer a category with paella pans and special cooking utensils from Spain.
We wish you lots of fun cooking with our special pans, pots and caldrons. If you have any questions about cooking in copper, we are always happy to help you. Our contact information and office hours can be found in in the imprint on this page.
... do you have any questions or need assistance? Our Destillatio team is at your service - even years after your purchase!
Cooking & Kitchen