Christmas...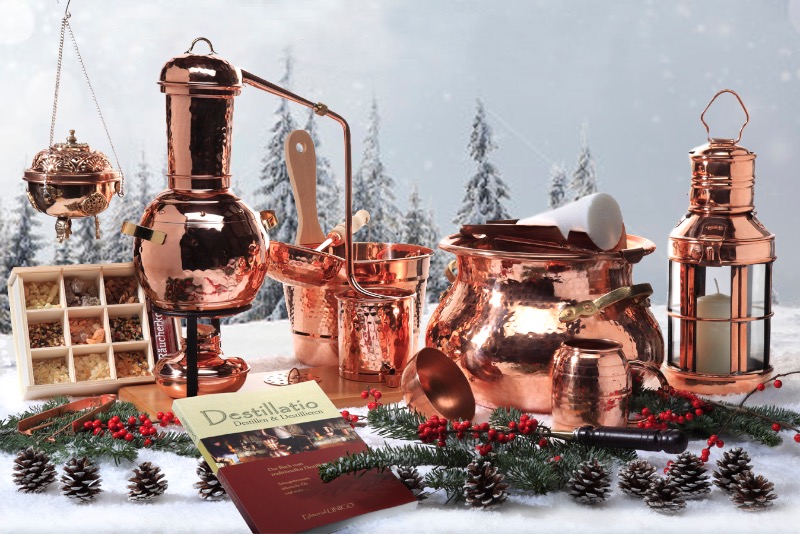 ...of course with Destillatio!
Carefully selected for you: the best Christmas gifts from our copper forge! Distill your first schnapps directly under your Christmas tree or treat your guests with a tasty Feuerzangenbowle in one of our beautiful copper cauldrons.The fun and joy with our articles is guaranteed! Christmas gives you a perfect opportunity to surprise your family and loved ones with a copper still or another unique copper article.
We kindly invite you to browse through our Christmas categories. You will be absolutely delighted by the large variety of unique products!.
Christmas & New Year