Long-handled gardening tools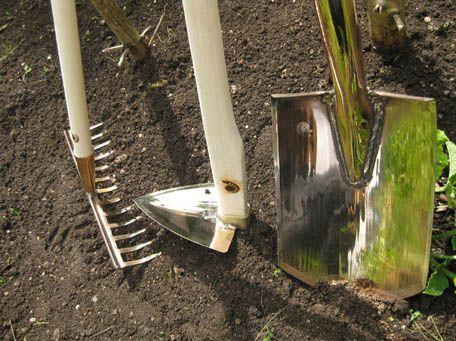 Rakes, Spades, Shovels and much more: We offer all long-handled copper gardening equipment, compiled here in one category for your convenience. Please note that all the PKS gardening tools we offer here have to be shipped as bulky goods in a special box, and that the bulky goods surcharge has already been calculated into the price.
If you happen to be in Germany and want to pick up your gardenting tools directly from us (in the center of Germany!), then we can offer you a 10.- euro discount on each long-handled tool. Visit us and enjoy our lovely garden at the Aromamuseum!
Mineralize your garden with copper gardening tools!
Long-handled gardening tools