Commercial stills from 75 litres
Stills for production of alcohol and essential oils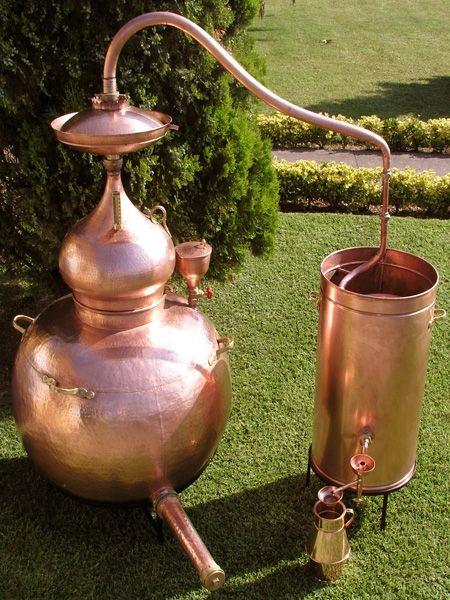 Are you looking for a still? In this category you can find commercial "Al-Ambik®" und "CopperGarden®" stills with boilers starting from 75 litres. Please note that our standard stills and prices are listed here, but we can forge almost every other still.
We often have certain stills up to 300 litres ready for shipment directly from our warehouse or we can offer display pieces at a reduced price.
Please keep in mind that most of the large stills in this category can be individually forged for you, after receipt of payment. The delivery time for a large still ranges from 8 to 10 weeks, depending on order situation and workload of our forge.

If you are in a hurry, we are sure to find the right still for your needs in our warehouse in Germany. We are always happy to greet visitors in our display rooms, where you can see the differences between the various still types.
Important information:
Distillation is strictly regulated or even forbidden in some countries. Please inform yourself and pay attention to the regulations in your country. We can ship worldwide, but we cannot check if you are allowed to own a still. Shipping within the EU is completely unrestricted. For shipping to countries outside the EU, we have to affix the invoice and shipping list to the outside of the package. Up to now, we have never had problems with the importation of our stills into other countries.
Order your still with Destillatio today!
Commercial stills from 75 liters