Destillatio's copper stills in 2 litres
All stills displayed here are perfect for hobby use.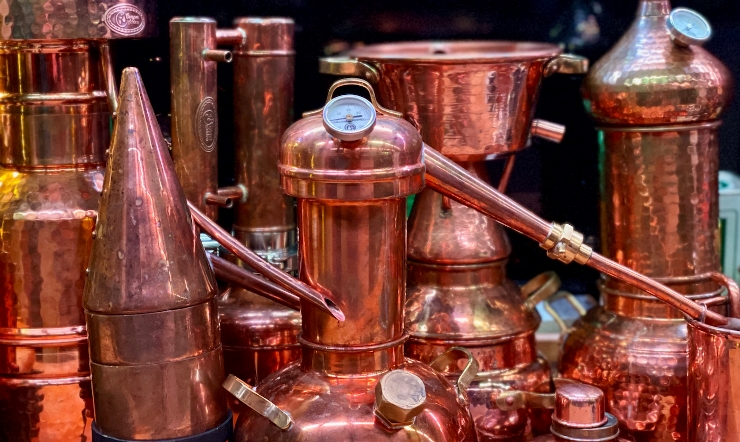 Hobby-sized copper stills
Purchase your still with Destillatio. Worldwide delivery!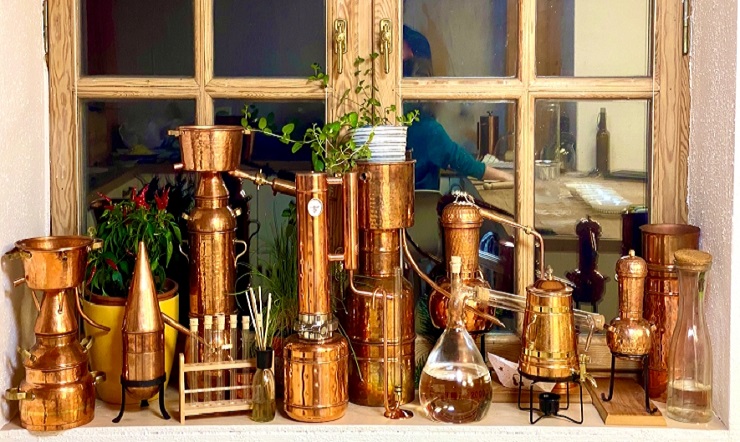 Great variety!
*for distilling water, hydrosols, essential oils and alcohol.
We would like to help you find the perfect copper still! In the following categories, we will try to outline the differences of our copper stills, so you can choose the model that is best suitable for your intended purpose.
If you ever travel to Germany, feel free to visit us and our exhibition. We are located in the middle of Germany and would love to show you our copper stills and explain the different functions.
These are our hobby-sized stills:
CopperGarden® still types in 2 litres