Hobby stills up to 0.5 liters
Mini stills for distillation and decoration!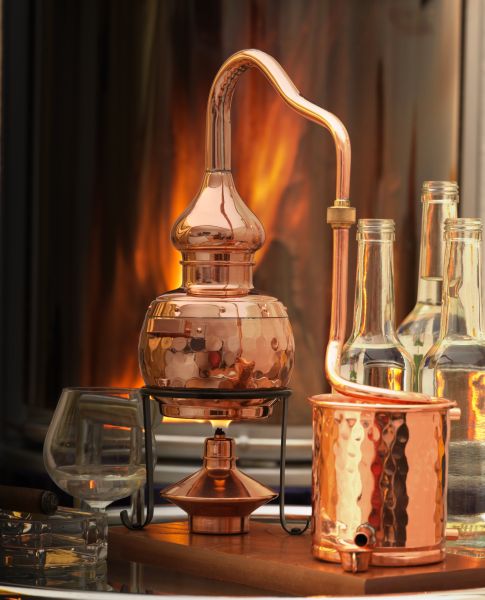 Our smallest functional and decorational stills! In this category, we are presenting a selection of our small 0.5 L stills, some are décor models, others are functional and can be used for distilling small quantities of alcohol, water, essential oils and hydrosols.
If you have questions about a specific model, about distilling or other products that we sell, we are always available for you. If you are ever in Germany, please visit our shop and exhibition near Fulda.
Important information:
Distillation is strictly regulated or even forbidden in some countries. Please inform yourself and pay attention to the regulations in your country. We can ship worldwide, but we cannot check if you are allowed to own a still. Shipping within the EU is completely unrestricted. For shipping to countries outside the EU, we have to affix the invoice and shipping list to the outside of the package. Up to now, we have never had problems with the importation of our stills into other countries.
Find a selection of our small stills below:
Hobby stills up to 0.5 liters